Dancing around life:
A DHS student's outside life revolving around dance
There are over 7.5 billion people living in our world today, and within those 7.5 billion people, no one is the exact same. Each and every one of us are unique in our own way. We all look different, sound different, and act different. That's just the way of the world we live in. And with that, DHS sophomore Autumn Cordell is one of those 7.5 billion people who is unique in her own way.
Growing up, Cordell was introduced to the world of dance. She started dancing at the age of six varying from tap, jazz, and ballet while living in Salt Lake, Utah. But as she got older, she ended up moving to Delta, Colorado and stopped dancing at the age of ten.
 "I stopped dancing because I was so little, so I didn't really care and didn't know of any dance places [in Delta] either," said Cordell.
 As Cordell got older, she slowly realized how much dance really meant to her and how much she had missed it. So last year, she decided that she would start going to Weehawken Dance to start it back up again. Now, she does ballet, jazz, and lyrical which she considers to be her favorite of the three.
 Weehawken Dance produces shows during the spring and winter and holds auditions for the leads and all the other roles. While Cordell has been at Weehawken Dance, she has performed in Alice in Wonderland, Wizard of Oz, and Nutcracker.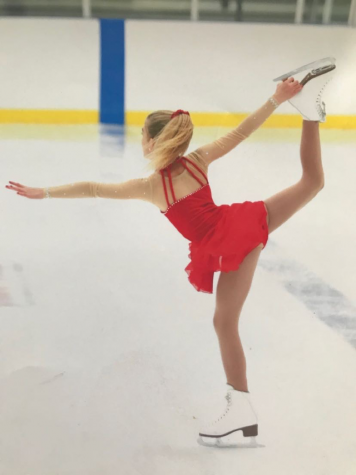 Cordell was a part of the group dances during all three performances, but she also played the role of the scarecrow in Wizard of Oz. During Nutcracker, she had a solo part as a doll which just so happens to be her favorite part out of all three performances.
 Cordell has also been ice skating since she was seven years old. She used to practice skating and doing all her tricks at the ice skating rink in Grand Junction. She had done this every morning for a while until the rink closed last year.
 During Cordell's free time, she likes to "play the guitar, hangout with friends, and watch Tik Toks."