Radical Rides
The Delta Street Rodders and the Ute Trail Car Club met up at Sonic on May 14th. The two groups there are owners of old classic cars. They meet up at Sonic every Friday around 5 o'clock. When they meet up, they just meet up to sit and talk and hang out for a couple of hours, and of course, enjoy cars. The cars that are there are from many different years. 
This is a 1969 Dodge Charger R/T. Bruce Youngdahl said, ¨The engine is a HP 383, bored .060, so actually 392 cubic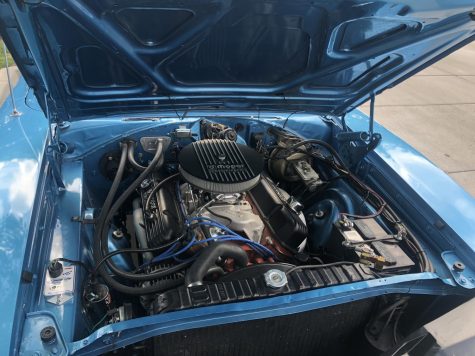 inches, balanced bottom end. 770 cfm billit Holly carb, 425 horsepower." Youngdahl continued, ¨The last time at the drag strip it ran 12.8 second at 105 mph for the ¼ mile.¨
IMG_6046.MOV Video of the sound of the Dodge Charger.