My experience at Starbucks: is it worth it?
Iced white mocha with vanilla cold foam and caramel drizzle coffee & birthday cake pop review
Iced drinks never have an end when it comes to the time of a season, especially Starbucks iced coffees, refreshers, and teas. The most popular drink ordered from Montrose's Starbucks is the iced white mocha with vanilla sweet cold foam and caramel drizzle and it's beyond delicious! If you're a sweet freak like myself, you'll enjoy this iced coffee. The iced white mocha has a total of 420 calories with all of the additions to the drink and comes to a total of $8.86. 
The flavor of coffee balanced out with a nice white chocolate flavor, vanilla kick, and a light caramel touch. I don't usually drink iced coffees but as a basic and popular drink, it is definitely one of my new favorites. The first drink was a very strong kick of coffee and letting it settle in your stomach makes you want to go back for more iced sweetness. The best part of this coffee was the vanilla sweet cold foam; this topping can perfect almost any drink you order from Starbucks. If you prefer a hot and cozy drink, I'm sure that a white mocha with caramel and whipped cream could do the trick for you. It's almost as good as an iced drink.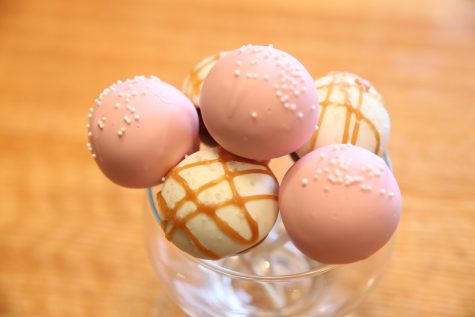 I also enjoyed trying the birthday cake pop. This pretty pink cake pop has a delicious funfetti taste to it, the white chocolate cover adds to the flavor and texture of this sweet treat. This treat contains 160 calories, and costs $2.45. My overall total for my drink and cake pop was $11.53. My overall experience as far as asking for the most liked drink and customer service was a great experience; they have great respect towards their customers and staff as I noticed. I will definitely be adding this to my favorites and ordering again soon.