Get in with National internet friends day!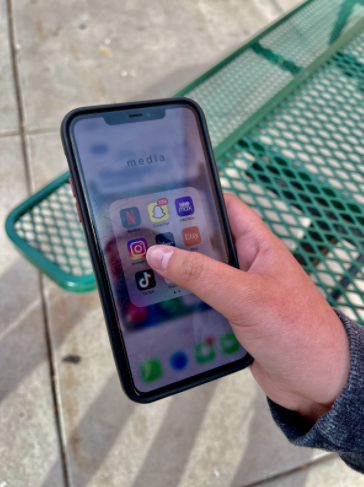 What is national internet friends day? National internet friends day is a national holiday that takes place on the 13th of February and has been around for about a year now. This holiday celebrates the significance of online friends; friendships like these are usually overlooked or dismissed.. but to some people, these friendships are more valuable than in-person friendships. 
     An internet friendship can be very similar to an in-person friendship for many reasons. You build up trust with the other person, you form a special bond, you grow to find common interests together, and you form a relationship that can be unbreakable. 
     Hania Garcia, a sophomore at Delta High School said "Right now, I only have two [online friends], Lexi and Taylor. I met Lexi on Instagram and I dmed her 'cause we had a common interest and I met Taylor through Lexi". 
     Garcia said "We met in May 2020, so almost two years ago now, and yeah we've made plans in the past and hopefully this year we'll get to meet cause she's coming to Colorado". 
     Garcia also mentioned that meeting these girls opened a new comfort zone for her. Garcia said "I feel like I could talk to her about things I normally wouldn't talk about with people that I Know in real life. She's there for me and I'm there for her."
     Alexis Putney, a junior at Delta High School said "I've had a few friendships online but now I have one close friend and her name is Jenynne". Puntey said "Meeting Jenynne through my brother gave me a long lasting friendship and it's been very eye opening and she's someone I can tell everything to." Puntey has never had second thoughts about her friend because they way they met put Puntey in a situation of already trusting Jenynne. 
     Internet friendships are just as fun and enjoyable as a real friendship you have face to face. Though there are always suspicions of having an internet connection with someone you have the control to take precautions around your relationship with the person. You can always learn to trust and form a special relationship or friendship with the person you come in contact with online.