Addressing Freshman Fears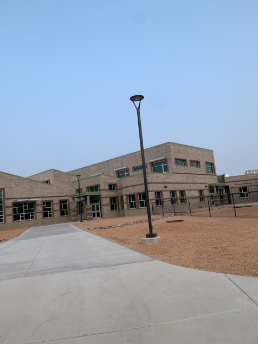 High school can be a scary place, especially for incoming freshmen. Going from a big fish in a small pond to a small fish in a big pond can be quite nerve racking. It is not only the students and teachers at Delta High School that can help make that switch easier, but also the teachers at the middle school. 
Middle school is not only the beginning of learning about yourself and who you are, but it is also preparation for future education. Teachers at Delta Middle School give students the advice and motivation in order to succeed in high school. 
Larry Abel, math teacher at the middle school said, "I give constant, almost daily reminders that even though middle school grades don't matter, establishing good study habits does matter since high school grades matter." They also use middle school as a lesson for the future. "It's important getting students to understand that actions have consequences," said Abel. 
    There are sure to be a lot of fears entering high school. You are coming to a new school, with new people, and harder work loads. For Ava Martinez, she fears balancing her school and sports life. Sports is an important part of the lives and involvement of many students here at DHS. Current freshman Brooke Pietak has had to learn how to juggle both her sports and school work throughout the year and has learned a lot in the process. "Don't worry about being the best on the team, and just let your sport be your outlet instead of only focusing on that and falling behind in school," said Pietak. Upcoming freshman Kiera Tyler also has worries in her transition in the fall. "All of the people are my fear," said Tyler. 
    Even though going from middle school to high school can be scary, it's important to focus on your goals and prioritize.