Bridgerton Season Two Smashes Records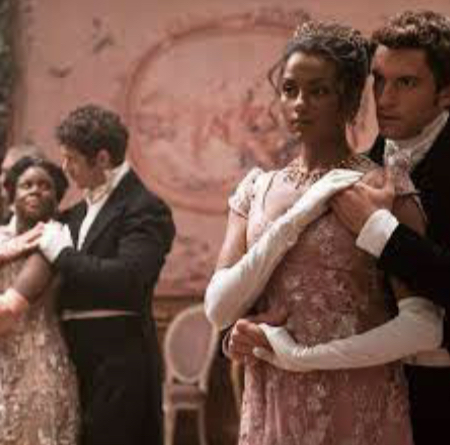 If you have a subscription to Netflix you might have noticed a show called Bridgerton being recommended.  Written by Julia Quinn, Bridgerton is a show based on a book series about a high-class family in London. The Bridgerton family is a very large family, full of eight children who each have their book and love story. 
    The first season got extremely popular back when it was first released. The first season was based on the love story of the oldest daughter, Daphne Bridgerton, and the Duke of a nearby town. According to Deadline, "The final numbers are in, and Season 1 of Bridgerton was watched by a record 82 million households around the world." This was more than any show at the time. 
    The high response to the show leads viewers to have high expectations for the next season. The second book was the most anticipated among viewers.  The cast and crew felt a lot of pressure to make it good.   
The second season was just recently released on March 25, 2022. This also set several records. But is it worth it to watch?
    The plot is about the eldest, the Viscount Anthony Bridgerton. A viscount was one of the many levels of class they had in that society. Anthony is portrayed as an immature person who doesn't care about love.
    As part of his duty, he decides to marry. Anthony is having a tough time finding someone suitable until he meets Miss Edwina Sharma, a young lady from India. His only challenge, her intolerable older sister Kate. 
    They appear to hate each other at the beginning and those arguments all have dialogue close to the books which makes it better. The production of the whole thing is very close to the books.
    Anthony and Kate have automatic chemistry but aren't allowed to act on it for the sake of Edwina and the sake of class. The series shows the progression of their feelings and the trouble that comes along with it.
    The show was overall insanely good and it exceeded expectations for it. It slowly progressed some of the other siblings' storylines as well as Anthony's. The tension of the show keeps you hooked and makes you want to continue watching. 
    This show will keep a person on the edge of their seat. It just has so many ironic moments that make you almost cringe. 
    It was better than season one and deserved to be watched. It will be interesting to see what the directors will do with future seasons. 
Picture: via polygon.com