DHS Softball Team Dashes to State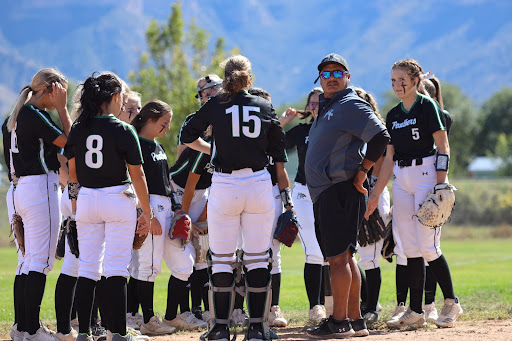 The Delta Panthers softball team has successfully completed the 2022 season, winning their first game at the regional tournament and making it to State going 17-9 overall in their season and 10-2 in their league. 
Tatem Miller lead the team with 45 runs and 50 hits this season. Jilliane Robinson dominated hitting with six home runs this season. 
"It feels really nice considering I've never been a very good hitter since the last year," said Robinson. 
During the season the team had a seven-win streak that was broken by Palisade on September 20.
"It was hard to have our streak broken but we just needed to keep going to get some wins back," said Maddy Zmiewsky.
  Later in the season, they also had a winning streak of five that was broken by the Sterling Tigers. 
Delta High School has continued to make an appearance at regionals and its first appearance at State since the 2020-21 season. The Lady Panthers placed 13th in Colorado's 3A Division out of 55 teams, and 1st in 3A Western Slope League. 
In the 2022-2023 season, the team will be losing five seniors, including Alexis Putney, Alanis Bailey, Jilliane Robinson, Morgan Barnard, and Miriya Garcia.
"We had a great season together and I'm really going to miss everyone," said Bailey. The season lasted about 10 weeks. 
"It was very short and I wish it was longer. It was also a little rough my first couple of years considering COVID and being the only homeschooler. But other than that, I enjoyed it a lot," said Robinson. 
Concluding the 2022 season, the Delta Panthers have concluded their 2022-23 season and are looking forward to next year's season.