The adverse effects of being connected: How media affects students' mental health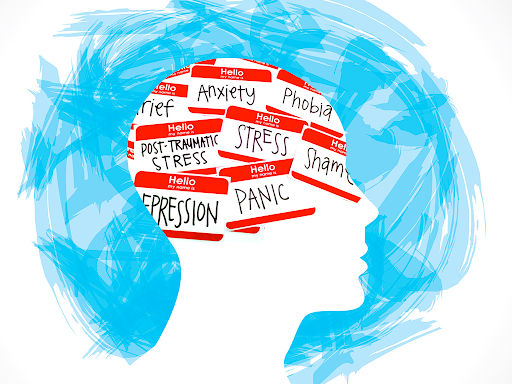 The news of the week is bleak, between political conflicts on the supreme court, a former president getting indicted, school shootings in Nashville and Denver. And that's what you see when you don't look at social media. Because of this, a question often asked by older generations is how do students deal with the stress that comes with being caught up? 
The unfortunate answer is that sometimes they can't and don't. 
According to the Centers for Disease Control and Prevention, "In 2021 more than four in ten (42%) adolescents felt persistently sad or hopeless and nearly one-third (29%) experienced poor mental health."
It is a relatively common misconception that the only factor in worsening teen mental health is social media; however, The World Health Organization paints a clear picture of why this problem is as bad as it is: "Factors that can contribute to stress during adolescence include exposure to adversity, pressure to conform with peers, and exploration of identity. Media influence and gender norms can exacerbate the disparity between an adolescent's lived reality and their perceptions or aspirations for the future."
Zachary Thomas, a social worker at Delta High School said, "There will be no physical withdrawal from not consuming social media. We can talk about Dopamine responses and the good reward feeling you get when you find a fun Tik Tok, and how you likely scrolled through five or more videos before you find a good one. Or the fun reward feeling you get when you get a message from someone." However, Thomas also said, "People with Mental Health issues are not more susceptible to these effects. If you think you are above being manipulated by the media then you have not researched human behavior." 
Thomas went on to say, "Ultimately how harmful it is boils down to how much negativity you consume and how much you believe the information you see. When we surround ourselves with negativity whether friends, media, social media, music, news it causes us to develop neural pathways that encourage feelings of threat, melancholy, and anger. The inverse of this is also true. Surround yourself with positivity as much as you can and you will find a difference in your mood."