Passing on the legacy
The hand-off of Davis Clothing to the next generation
Passing through the hands of three generations, the legacy of Davis Clothing continues. Current owner, Brad Davis, will be passing on the operations of the store to his daughter, Rinnah Howard. 
After over one-hundred years of business in the Davis family alone, Davis Clothing isn't finished yet. "Generally, three generations is not heard of in retail businesses, and to go to a 4th?" said Davis. "Being that I was brought here, and this became the livelihood to take and raise my kids, now they're really interested in it. It's a gift in that regard that they can go on with it."
Although the store has been a big part of Davis's life, it was never his plan to go into the business. "It's kind of fallen into my lap," said Davis. "I've dealt with it, and I really enjoyed it." After Davis's grandfather passed in '84, the store was then handed to Davis's father, who then passed away four years later.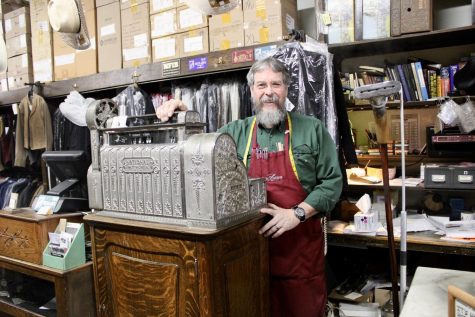 "My dad's getting older and he's ready to retire," said Howard, the owner-to-be. "[Davis Clothing] has been in business for over 100 years, so we really didn't want that to go away, to not be part of the community anymore."
Davis Clothing wasn't the only way Davis kept busy over the years. After having been in Korea for missions, Davis came back to Delta. "I taught Christian school when it was over at the Assembly of God years ago," said Davis. 
First being bought into the family in 1912, Davis's grandfather started it all by turning the former livery stable into the store that we know today. "I just remember my grandad sitting back there, and he had a really neat mind. If he just got your name, let's say you came back in 20 years, he would remember you and where you left off in the conversation," said Davis. "He had a real gift that way."
One of the store's services, hat shaping and cleaning, first originated "to kind of have something to do to make ends meet," said Davis. Since then, the store has evolved and will continue to evolve through Howard. "I'm excited for the new possibilities," said Howard. "The vision I have for new inventory and expanding, just making sure that we're meeting the needs of our community."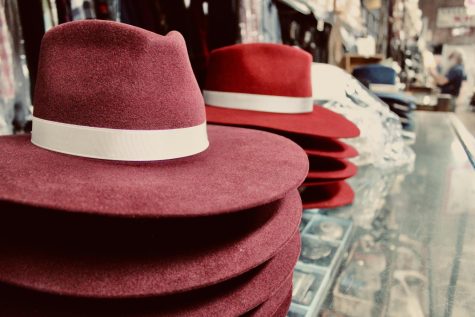 Current employee at Davis Clothing, Thomas Pitt, a 2023 Delta High School senior, is enthusiastic about the ownership change. "I'm definitely excited about it. I think it will be refreshing for the company. I do think it's going to be very weird, but it'll be fun," said Pitt.
The up-and-coming fourth generation owner has stayed busy over the years as a teacher. "I've been teaching since 2014," said Howard. Starting as a substitute teacher in Grand Junction, Howard then went overseas and taught English in China for a year, then continued teaching in Grand Junction for four years. 
After her years of teaching outside of Delta, Howard came back to teach in the town she graduated from. "This is my third year I've taught in Delta," said Howard. Having been involved in band, choir, NHS and more at Delta High School, Howard has been a part of Delta's community for many years and will continue to contribute to the community in her new career as a business owner.
Though exciting, it will be hard to leave a life of teaching behind. "I love it. I love what I do. I've been doing it for almost a decade now, so it will be challenging. There's been some tears, but it'll be a good new adventure," said Howard.
In its 111 years in Delta, the store has experienced some interesting events. In the current floors of Davis Clothing, the visible hoof marks of Ben Lowe's horse are still visible. "Ben Lowe was kind of a heavy drinker, and he'd get drunk. Then he came in on a bet, telling my grandpa he was coming in for Christmas shopping. So he did," said Davis. Lowe had ridden into the store on a horse. "So the floors you're walking on are from that era." The horse and Lowe had come in and turned down the aisle, leaving hoof marks on the wood floor.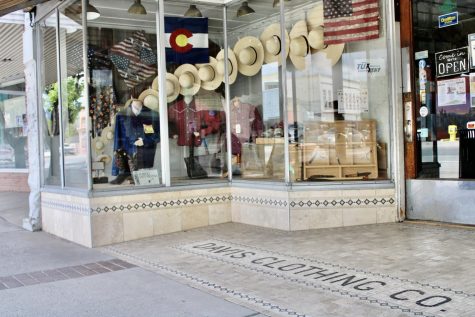 The western atmosphere is something that always sticks out to customers and employees. "It was like I was living back in the olden days. The wranglers, the wood floors that still have prints from a horse that ran in and out," said Kaci Downey, a former Davis Clothing employee. "It even smells like a western movie would smell."
The unique touch of Davis Clothing has even gotten people to stop and take it all in. "At one point, someone came in, then he left and then he brought his family back in," said  Downey who explained how the family proceeded to look around and take pictures of the store.
In the more recent years, Thanksgiving 2016, Davis Clothing had a rather close encounter with a motorhome. On the north side of the store that features murals, the RV crashed into the building. "That was quite a day, having the building broken into. It looked like England in a bomb scene, just [all] blown in here," said Davis. 
Pitt recalls a memory of his own. "Some guy brought his hat in with a gunshot, a gun hole in the brim," said Pitt. "And we fixed it."
Though Davis is deciding to take a step back, he'll never fully be done with Davis Clothing. "He's going to go into semi-retirement," said Howard. "He probably won't ever not be part of the store."
"I think there'll be a lot to learn," said Howard. "I'm excited to take it [and] learn new information. There's a lot of excitement that comes with it because it's an all-new industry. I'm excited to carry on what my great-grandfather started."